| | |
| --- | --- |
| H-SAM – Stiff Arm Male | H-SAF – Stiff Arm Female |
SD-A Auger

SD-A2 Auger

CLICK ON DRAWINGS TO VIEW LARGER IMAGES.
(WH-ICP3) Use the Inside Corner – 3″ I.D. Pipe Holder in place of a regular inside corner to accommodate a 2″ I.D. pipe. The 3″ Pipe Holder is welded in place.
WH-ICP3 – Inside Corner
3″ I.D. Pipe Holder
(WHP-3) Our 3″ Pipe Holder bolts to a side stringer. Use a 2″ standard pipe to anchor your dock in place.
(WH-CRS) Our Chain Retainer bolts to the side of your dock and uses chain to hold the dock in place. You can use 5/16″, 3/8″ or 1/2″chain. Use either (2) WH-W or (1) B as back up plates. 5″ L x 5″ H.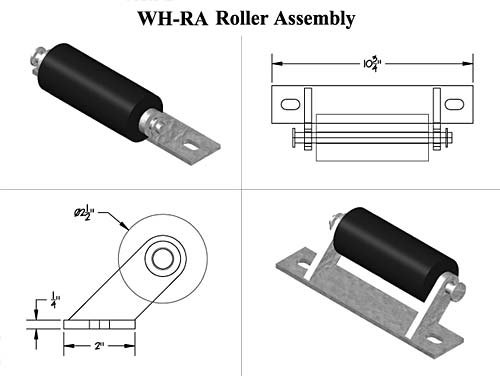 WH-RA – Roller Assembly